How to create fake documents in 2 minutes without Photoshop
Welcome to BuyFakePassport.cc - the unique producer of quality fake documents. We offer only original high-quality fake passports, driver's licenses, ID cards, stamps and other products for following countries: Australia, Belgium, Brazil, Canada, Finland, France, Germany, Italy, Netherlands, UK, USA and some others.
If you want to learn more about what kinds of documents can be found in our website please visit the sections "Services" and "Samples". You can find more details about ordering procedure and additional details visiting the sections "FAQ" and "Order".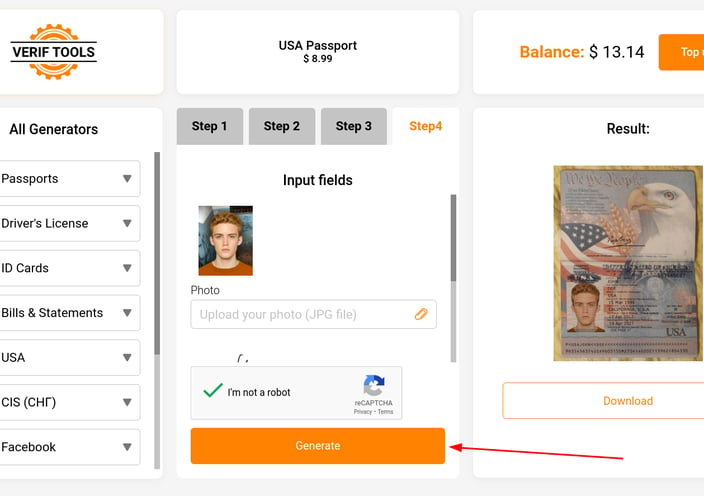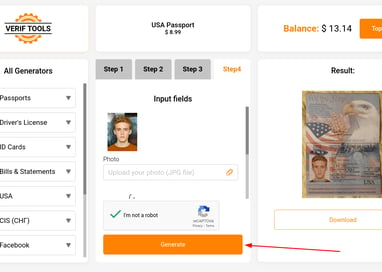 This is a brief guide on how to use our service to quickly obtain high-quality images of documents. Our website is designed to provide automatic image creation of documents, including MRZ and barcodes, with a quality that surpasses manual processing.
To begin, you need to register on our website without the need for email confirmation. Then, select the type of document you require from the left panel and complete all fields in the document generator, ensuring that all data is entered in the correct format, especially dates. Finally, upload photos in PNG or JPG format, or use default images, and complete the reCAPTCHA.
Once the image is created, it will be watermarked and available for download. If the data is correct, you can add it to your cart and purchase the image without the watermark. To do this, ensure you have enough balance on your account by clicking the "Top up" button and following the instructions provided to replenish your balance using cryptocurrency.
If you have any further questions or encounter any issues, please contact our support team for assistance.
1. Registration
First you need to register on our website. No email confirmation — very easy!
2. Creating document
Great, it's time to start creating the document. Select the document you need in the left panel (for example, a US passport):
Now the most important stage. Fill in all the fields in all the steps of this generator. Look carefully at the prompts, they will tell you in what format you need to enter the data. It is very important to enter the data in the correct format. Especially dates! In the last step, you need to upload photos in PNG or JPG format. However, you can use default images.
The last step is a reCAPTCHA. Then press the "Generate" button and wait for about 40 seconds. Please note that the captcha will disappear if your balance is more than $30.
3. Adding image to cart
So, if all the data was entered correctly, in 20 seconds you will get the image you need with a watermark. If there was some error while creating the document, take a look at this article. Now you can download this image to check the correctness of the data in the document. If all is OK, press "Add to card" button.
4. Buying an image without a watermark
Now that the product is in the shopping cart, you can click the buy button, to get this image without watermark. Of course, you must have enough money on your balance sheet to do this. To top up your balance, click on the orange button "Top up" at the top of the page.
5. How to top up the balance?
You can replenish the balance on our website using cryptocurrency. Please read this this tutorial. Please note that you don't need to have Coinbase account. Coinbase just generate address for you and you can send crypto from any wallet.
6. Have questions?
If you still have any questions, please contact our support team. We will be happy to answer any questions you may have.
Get our weekly newsletter
Sign up for our newsletter and never miss the newest blog post.